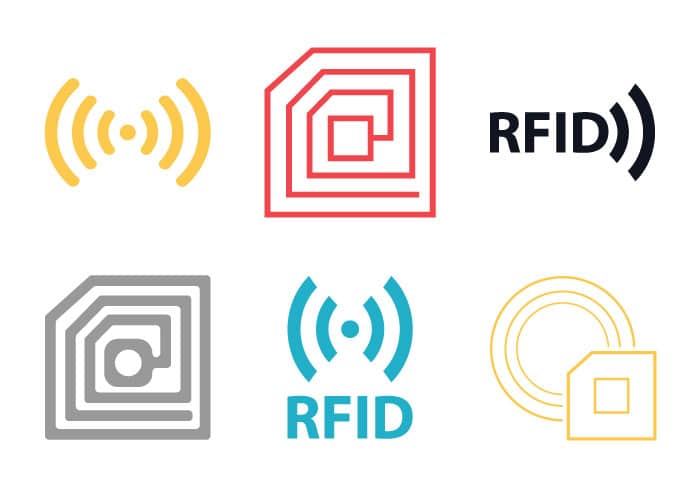 Radio Frequency identification (RFID) is a technology where a certain chip with electromagnetic field is used to identify tags attached to identity cards, products and even mobile devices. These tags include a radio receiver and transmitter.
Most of the tags don't have a dedicated power source as they use the power of the reader to activate their internal radio modules. These type of tags are also known as Passive RFID tags. RFID tags usually can save not more than 2 KB of data due to their small size and low power consumption, but that amount of storage is good enough to hold credit/debit card details and various other personal identification details. Active tags on the other hand have a dedicated power source and can complete authentication over a long distance.
The RFID tags can be divided into different categories, most used ones are described below.
Low Frequency: These type of tags use frequencies ranging from 120-150 kHz, and mostly used in identification tags.
High Frequency: These tags use 13.56 MHz frequencies to transmit data. "NFC" or Near Field Communication is a specialized RFID technology which uses the High Frequency band and is mainly used in financial transactions and identity cards. Some of the modern mobile devices come with an embedded NFC reader/writer to do seamless transactions using services like Google pay or Apple pay. Mobile embedded NFC readers can also be used with NFC tags available online to automate certain tasks or share business card or personal information.
Ultra High Frequency: These tags use 433 MHz frequencies and these are mainly active in RFID tags which are used in defense applications.
The various uses of RFID include:
Asset Tracking: Assets can be tagged with an active RFID which can transmit the location of the asset back to the owner.
Race Timing: Where there are large number of people participating in a race, it will be virtually impossible to manually record the timings of everyone. Here, RFIDs can be used for measuring the start and end times of runners.
Access control: Every person in an office can be given a RFID tag which will contain some credentials for the user to enter/exit the office.
Inventory management: Every item in the inventory store can be tagged with an RFID tag and thus maintaining a record of the items in the inventory is easier. Any outgoing item can be automatically scanned while taking it out of the store.
Transaction cards: Credit/Debit cards can be used for enabling transactions using a RFID based cards.
Personal Identity cards: Every person in an office can be given a RFID tag which will contain details of the employee.
Casino chips: Casinos can use RFID to authenticate poker chips, and can selectively invalidate any chips known to be stolen.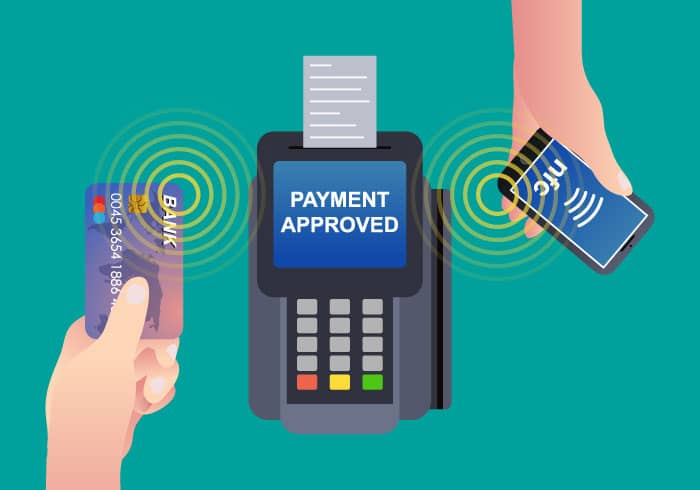 The Indian toll collection technology "FASTag" is also an example of RFID tag which makes toll paying while commuting a better experience.
For Wikipedia entry on RFID, click here.
For more posts on Advanced Topics, click here.
For more posts in The Cyber Cops project, click here.