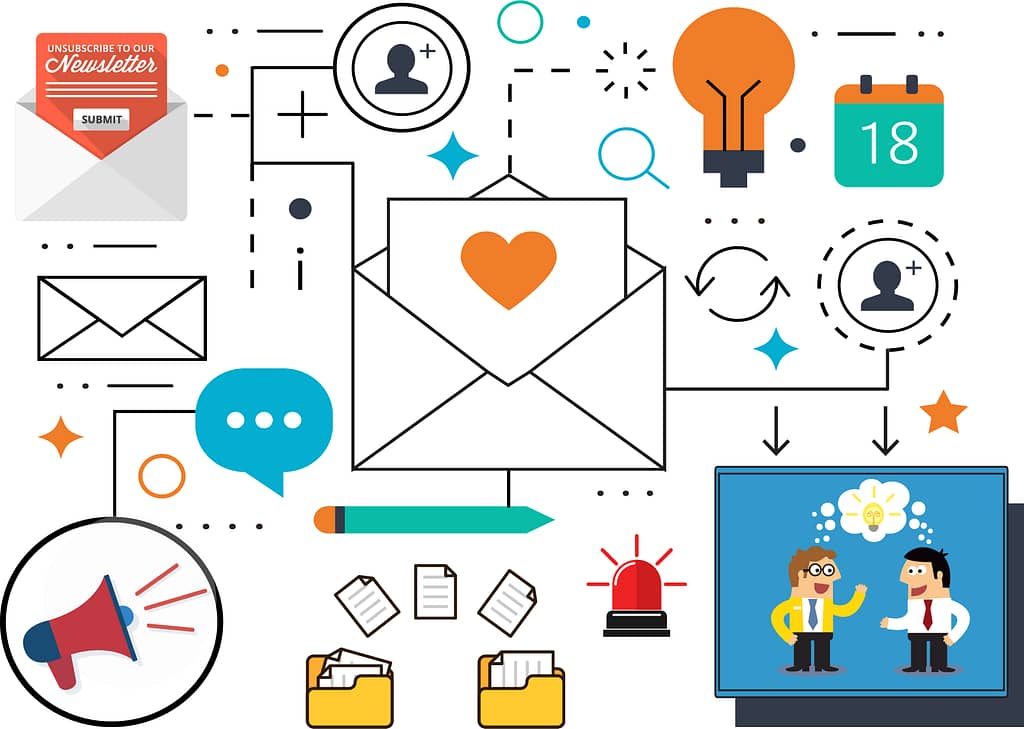 Email is the electronic way of exchanging (digital) mail through the use of internet. It is the electronic equivalent of the regular mail that we send through a post-office. The email as a concept is older than internet itself. In mid 1960s, the users of a program called MAILBOX could leave messages for others and then when those recepients logged onto the said program, they could see the messages left for them. But the email as we know of today has been the contribution of a man named Ray Tomlinson in the early 1970s.
An email may be sent by a person to another person or a group of persons. Just as a person in real life has a name and address, a person can have an email address through which he/she can communicate. Since everyone cannot create an email id of their own choice, there are email providers like Gmail, Hotmail/Outlook, etc which offer users to create an email id on their server.
Like a person has a real life address on a street or in an area, a user too has an email address/id on a website or server. An email id has 2 parts – the username and domain. The username can be either chosen by the user or allotted by the system administrators while creating the id for the user. The domain here generally refers to the service provider as to indicate which service is being used by the user. For example, if a person creates an id – [email protected], here johndoe refers to the user-name and example.com is the domain. This example.com refers to the website or the server on which the user's account exists. Thus, in this case it means that there is a user by the name johndoe on the server gmail.com. You always mention complete email id of the recipient including the username and domain when you have to send him/her any communication via electronic mail.
There are large number of benefits of electronic mail over traditional one. Most of the famous email services are generally available free of cost. Secrecy of communication is generally ensured since the electronic mail will only be delivered to the intended recipient. Security of communication is also generally ensured by way of using secure protocols to send, transfer and receiver electronic mail. Besides this, it is really fast – actually instantaneous. You can also send attachments with an email – e.g. photos, videos, documents or songs. Also, it is pretty easy to use and requires no technical knowledge. If you know typing and can operate a computer, you will be able to send email easily.
It can be used for following purposes:
Communicate and keep in touch with the people you know.
You can contact more than one person at a time.
Do marketing wherein you send marketing emails in bulk to potential customers.
You can do communicate confidentially by encrypting your messages.
Collaborate with others.
Share your ideas with others.
Make appointments.
Send files to others as attachments.
Companies can send newsletters to their subscribers.
You can set up alerts on any topic or item if supported by a website and get updates for the same.
Email services can tag related messages into a hierarchy so it is much easier for you to follow up a conversation. It is also possible to quote previous message in reply so that the entire conversation is clear. And on top of it, it makes you an environment friendly person since you save paper. This aspect of environment-friendliness at times becomes important and some offices shift to electronic means of communication wherein hundreds and thousands of papers are saved. You can also prioritize email so that important email are more visible to you and you may also be alerted for any such email that you receive. You can also send automated replies to emails when you may be away from your computer for an extended period of time.
But again, the question remains – with all these benefits, is it really secure?
For Wikipedia entry on email, click here.
For more posts on Email, click here.
For more posts in The Cyber Cops project, click here.